We love hearing from the parents who have entrusted us with the health of their kids. Read testimonials from parents like yourself, and you will quickly understand why families in La Mesa choose Grossmont Pediatrics.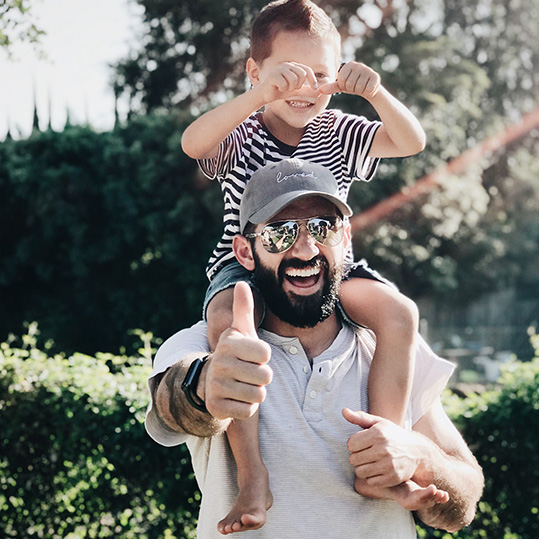 It's actually been 8 years since my son saw Dr. Adi...my son is autistic and at the time she didn't know much about this disorder. She went out of her way to learn all she could about autism and was very patient with him! She was and still is a blessing from God!!
Dr. Adigopula is always thorough and takes her time to address any questions or concerns. She has been THE ABSOLUTE BEST help in addressing our sons severe ADHD. Thank You!
I love Dr. Addy and her team. Anytime I bring my children in they are given the best care and attention a parent can ever ask for. I feel at ease bringing my kids to Grossmont pediatrics.
Dr. Tsai is friendly and knowledgeable. My son has Autism. She calmed him for his appointment and didn't rush him. I would highly recommend her as a pediatrician.
I cannot be thankfull enough with dr adigopula!!! She's bien seeing my Child for 3 years already! I took him there cause he would constantly be sick with his asthma and no dr was able to control it untill i took him with her and She's strted treating him and refered him to different speciallist.. today he is so much improved..
I called this morning and explained how my son had been sick for a few days and got an appointment at 1:30, right when they got back from lunch. Door opened right at 1:30, and we were brought back only a few minutes after. Once we were in the room, the doctor came in about 5 minutes later to see my son. A very quick, awesome appointment!
We love Dr. Bina Adigopula and her staff!! Grossmont Pediatrics has been super with my daughter's health care. My daughter has been dealing with migraines since a very bad accident 2 years ago. After working with Nurse Practitioner and not getting much results we decided to look elsewhere for help. I feel blessed that we found Dr. Adigopula / Grossmont Pediatrics.
These pediatricians are awesome and very thorough and caring
We're here to assist you and your family. Call or make an online appointment today.