Whether you are unsure of a diagnosis or wish to avoid an invasive treatment recommendation such as surgery, second opinions can play a critical role in your child's medical care. Our experienced, Board-Certified Providers can offer a qualified second opinion.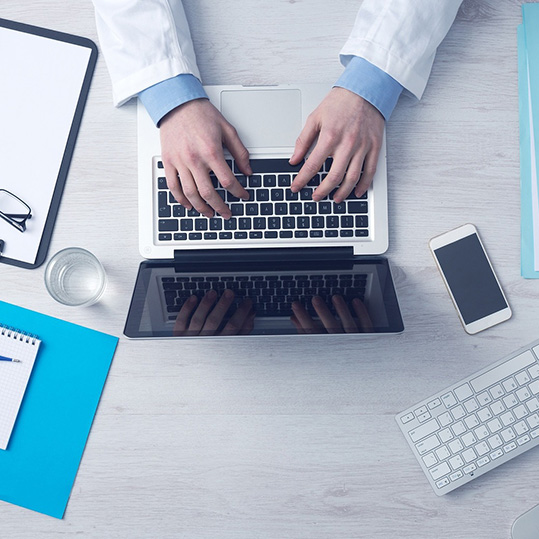 What is a second opinion?
A second opinion involves meeting with two different providers to get an accurate diagnosis for the same medical issue.
In some cases, you may choose to get a second opinion if your child has a severe or chronic disease to ensure they are receiving the best possible treatment. At other times, your provider may refer your child to a specialist, such as a pediatric allergist or urologist, for a second opinion and further treatment.
How do I prepare for a second opinion appointment?
To get the most out of your child's second opinion evaluation, it can help to prepare a list of questions you have for the Board-Certified Providers at Grossmont Pediatrics. This step ensures you won't forget important details during the appointment when you have a lot of information to take in.
You can also gather any medical records and testing related to your child's condition and bring them with you to the appointment. If your child's current doctor has an online portal where you can access the records, you can print them at home and forward them to Grossmont Pediatrics.
This information can help the providers determine the best tools to reach a diagnosis. It also may eliminate the need for your child go through additional tests during the evaluation.
If you have questions or concerns about your child's diagnosis, schedule an appointment with the Board-Certified Providers at Grossmont Pediatrics online or by calling the office directly.
Why do I need a second opinion?
When your child receives a diagnosis for a medical condition or another doctor suggests surgery, you may want to request a second opinion to ensure your child is getting the best treatment.
A second opinion from a pediatric specialist like the Board-Certified Providers at Grossmont Pediatrics can confirm the original provider's diagnosis. This service can also help you better understand your child's diagnosis and treatment options. You may also receive new information about treatment options other providers don't have.
When is the best time to schedule a second opinion?
It's best to request a second opinion appointment before your child undergoes surgery, starts therapy, or begins taking medications. You may also want to get a second opinion if you have questions about your child's condition or treatment that your current provider can't answer effectively or if you are unhappy with the service a doctor provides.
We're here to assist you and your family. Call or make an online appointment today.