Adolescents face unique health challenges, especially when it comes to coping with the new feelings and emotions that surface during the teenage years. From building healthy relationships to preventing issues like smoking and STDs, Grossmont Pediatrics can help your child navigate these difficult years.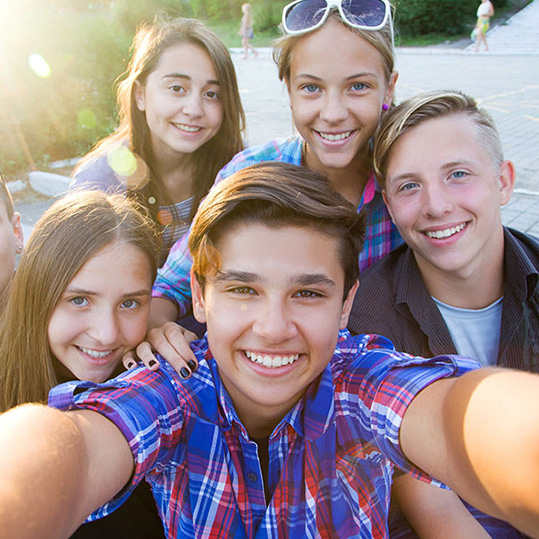 Why are adolescent health services vital?
As adolescents go through the physical changes of puberty and transition into young adulthood, they're at a critical point of development.
The providers offer comprehensive services to evaluate and monitor your child's physical, mental, and emotional state through these changes. The assessment and treatment goals are (1) to prevent a lifelong struggle with social issues and health conditions and (2) to ensure your child lives a happy and healthy life.
In addition to addressing specific issues affecting adolescents, your child also receives regular comprehensive wellness exams to identify potential medical concerns as early as possible.
What can I expect during my child's wellness exam?
The Board-Certified Providers at Grossmont Pediatrics first take the time needed to discuss specific topics with your child, including school performance, friends and family, sexual activity, and use of illegal drugs, alcohol, or tobacco.
Following the discussion, your provider performs a physical exam to check your child's development and overall health. This exam also helps the doctor to identify abnormalities or areas of concern, so there is no unnecessary delay in testing.
Wellness exams are also the right time for your child to receive vaccinations, updates to any prescription medicines they take, and for your provider to address your concerns about your child's health and well-being.
Your provider may also request specific medical tests based on your child's health history, your family history, and other risk factors for conditions like diabetes, heart disease, and obesity.
What services are available for adolescent health?
The Board-Certified Providers at Grossmont Pediatrics offer a variety of adolescent health care services for children and young adults, ages 10-20. It's during these ages that many children establish behavior patterns that determine their current health status and their risk for developing diseases and chronic health conditions as an adult.
To prevent negative behaviors from impacting your child's future, the providers offer services that address:
Healthy relationships
Suicide and self-harm
Substance abuse
Smoking prevention
School problems
Unplanned pregnancies
Sexually-transmitted disease prevention
Quality nutrition and good eating habits
Assessment of mental health disorders
The Board-Certified Providers at Grossmont Pediatrics can discuss many other issues that influence your child's health and welfare as they navigate this exciting and challenging time in life.
We're here to assist you and your family. Call or make an online appointment today.